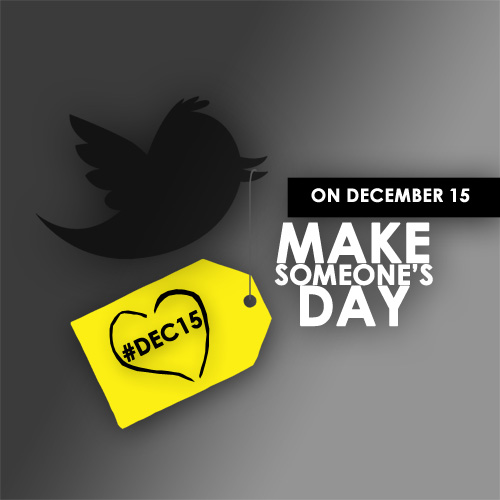 When I lost my dad on November 29, what surprised me the most wasn't my feelings, but the outpouring of love–emails, phone calls, Facebook and Twitter messages–I received from all over the world.  I tagged the emails "#Dad" and archived them, unable to read them with feelings still raw.  I thanked as many people as possible.  I still haven't returned the phone calls.
What I learned–or more accurately, was reminded of–is how many incredible people there are out there in the world, how many of them I know, and how many of them think about me.  I am blessed with incredible friends in numerous countries, and I am grateful.
A couple of days ago, one such friend–someone I deeply admire–sent me a Twitter DM, a short thoughtful note of friendship that started with "Having a day where I'm telling people what I really think."  Shortly after, I noticed that my friend @MayAlhassen was thinking along similar lines and I shared my experience.  Almost immediately, we came up with an idea: A Day of Gratitude.
Although it was quick, we've designated today as that day.  With a little help from another great friend, @__Hisham, we got a logo, and the #Dec15 movement was born.
So, today, make someone's day and tell them how you really feel about them.  Tell five people.  Pick someone you love and admire and remind them why they matter.