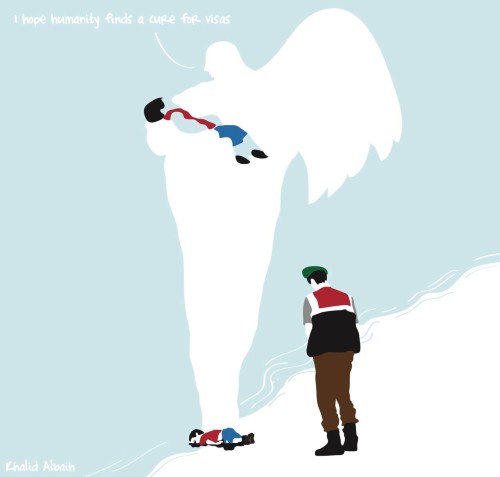 Updated 9/2/15: The refugee crisis in Europe has many asking how they can direct their funds and attention to Syrian and other refugees here. There are many different initiatives, but here are a few good ones I've found:
Two years ago, I wrote a post about how you can help Syrian refugees. While I stand by the information in that post, I decided to write a fresh one that includes newer organizations. This post also includes some repeats from the last. Many thanks to Lina Sergie Attar and Sima Diab for their help.
As I explained last time, I've highlighted organizations that are 501(c)(3) US-based nonprofits and receive high marks from GuideStar and Charity Navigator, with a couple of notable exceptions.
Suggestions are in no particular order:
Save the Children is an internationally known organization (95.01/100 on Charity Navigator) and 501(c)(3) nonprofit that currently maintains a Syrian children in crisis fund. Their program is unique in that they're working to create "child-friendly spaces" to give children in refugee communities " a safe space to play and get support while keeping their minds off the harsh reality they are facing."  This is important in that psychological help is as needed in a crisis as medical and other care.  Guidestar also ranks Save the Children highly, with a Gold-level mark in the Exchange.
The Syrian American Medical Society Foundation received a Silver ranking from Guidestar's Exchange and is not yet ranked on Charity Navigator (which requires 7 years of IRS filings). The organization has local programs in Lebanon and southern Syria. Their own annual report states that only 1% of donations went toward overhead costs in 2013.
Basmeh & Zeitooneh is unranked because it's not a US charity, but Syrian and Lebanese friends speak highly of it. The aid group, based in Lebanon, works primarily with Syrian refugees in Lebanon, providing them with psychosocial support, food, clothing, and other needs. You can donate to their current campaign here. They also run a women's workshop.
The Middle East Children's Alliance is a California-based nonprofit that works locally and internationally, and is currently running a campaign to provide urgent aid to Syrian refugees seeking shelter in Lebanon. They score a 70.79/100 by Charity Navigator, due in part to high fundraising costs as well as their Bay Area location. Their financials are a bit outdated on Guidestar.
Relief and Reconciliation is a charity that runs a Peace Centre in northern Lebanon aiming to "help people of all faiths … to exit violence and to find a better future." As they are not a US nonprofit, they are unranked by Guidestar and Charity Navigator, but their About page boasts some impressive credentials!
Syrianorphans.org is a small organization that received 501(c)(3) status in 2013, after I wrote this post. Though it does not yet have its financial reports up (GuideStar), the charity claims that it does not use any donations to support overhead costs, ensuring that donations are used entirely to support Syrians.
The Beirut-based Kayany Foundation is a registered NGO in Lebanon providing basic needs, healthcare, and schooling to Syrian refugees in the country.