Last year, Talk Morocco, the citizen journalism site I co-founded with Hisham Khribchi in 2009, won the Deutsche Welle Best of Blogs (BOBs) Award for Best English Blog in both the jury and user categories.  We were thrilled; our nascent project had received very little recognition up to that point, and the BOBs were a great jumping-off point for us.  Since, we've seen a huge increase in both readers and contributors, and have worked our way into the fabric of the Moroccan blogosphere.
This year, I was thrilled to learn that my own blog, the one you're reading right now, had been nominated and selected as a finalist for the same category.  My blog is in amazing company, competing against the blogs of Mona Eltahawy and Juan Cole, A View from the Cave, Nairobi Nights, Rantings of a Sandmonkey, Osocio, Owen Abroad, Groundviews, MobileActive, and Gawaahi, a new project started in part by my friend Sana Saleem.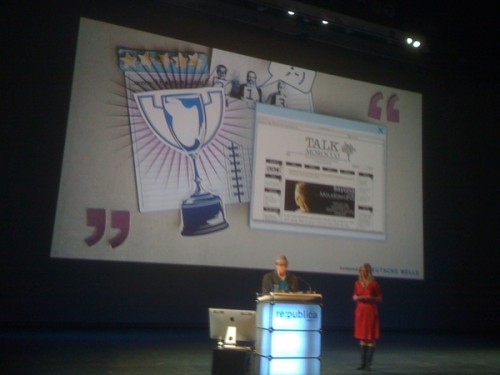 Though I would of course love your vote, I would also encourage you more generally to vote in the BOBs – there are some great contenders in every category. My votes go to Nawaat for Best Blog, Mamfakinch for Best Arabic Blog, and 3arabawy for the Reporters Without Borders award.